about bruder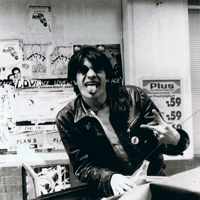 Bruder started his musical career in 1987.
He was a member of the Berlin Hardcore-Punk / Crossover band Gunjah and the Hip Hop - Funk bands CPS and Das Department.
Since the year 1998 he has also been musically active with his colleague Kronstädta.
Alongside his own bands and audioplays, Bruder worked with bands like
H-Blockx, Joseph Cotton, Della Miles, Daddy Freddy and other artists.
He has been touring across Europe and released singles, EPs and several albums. Bruder is co-founder of the artist collective P-Pack, which operates an independent label named
P-Pack Records (LC 12796).